Saunders String Nok Crimps
---
Available Options
This product has a minimum quantity of 10
Saunders invented the Nok Set and nocking pliers in 1964. Since then, there have been pretenders who have come and gone, but every archer needs a Nok Set, the world's most popular arrow to string indexing device or nocking point locator.
Light weight rounded brass collar with protective inner soft plastic liner to grip and protect the bowstring and keep arrow-to-string position consistent.
Nok Set is installed and then crimped onto the bowstring with a suitable set of nocking pliers. Click Image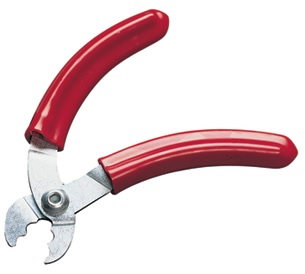 When crimped onto string, it provides a positive, non slip nocking point. Some archers prefer to use two Nok Sets, with one Nok Set installed above and one below the arrow nock. When installing two Nok Sets, it is important to allow sufficient clearance for the arrow nock at full draw.